Kenwood Kmix Stand Mixer For Baking
Kenwood Kmix Stand Mixer For Baking
---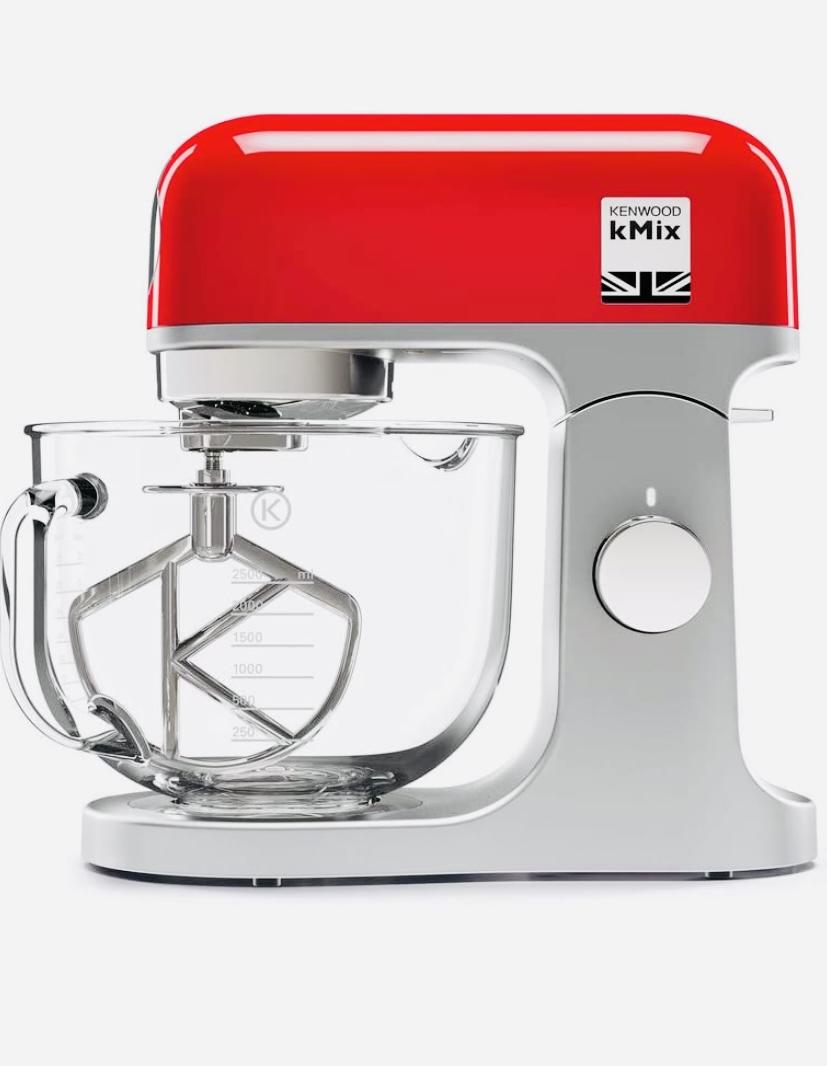 Send this to a friend
Kenwood Kmix Stand Mixer For Baking
Product details
STYLE AND RELIABILITY: For those that love baking, the Kenwood kMix stand mixer with glass bowl offers a stylish blend of colour, retro design and classic Kenwood reliability for all your cooking.
NON-STICK BAKING: A full set of non-stick baking tools including the K-beater, balloon whisk and the dough hook, making baking bread and mixing cake batter easy and stress free.
UNIQUE FOLD FUNCTION: Alongside the 5L glass mixing bowl is a 1000w motor, planetary mixing action for a good mix, unique fold function helps you create mixes like brioche.
OPTIONAL ATTACHMENTS: With over 10 optional attachments you can do more in the kitchen like pasta rolling and meat grinding, protect your kitchen sides with the supplied splash guard.
EASY CLEAN UP: Mixer with baking tools are dishwasher safe for quick and easy cleaning.