Minky M Cloth Anti Bacterial Cleaning Pad
Minky M Cloth Anti Bacterial Cleaning Pad
---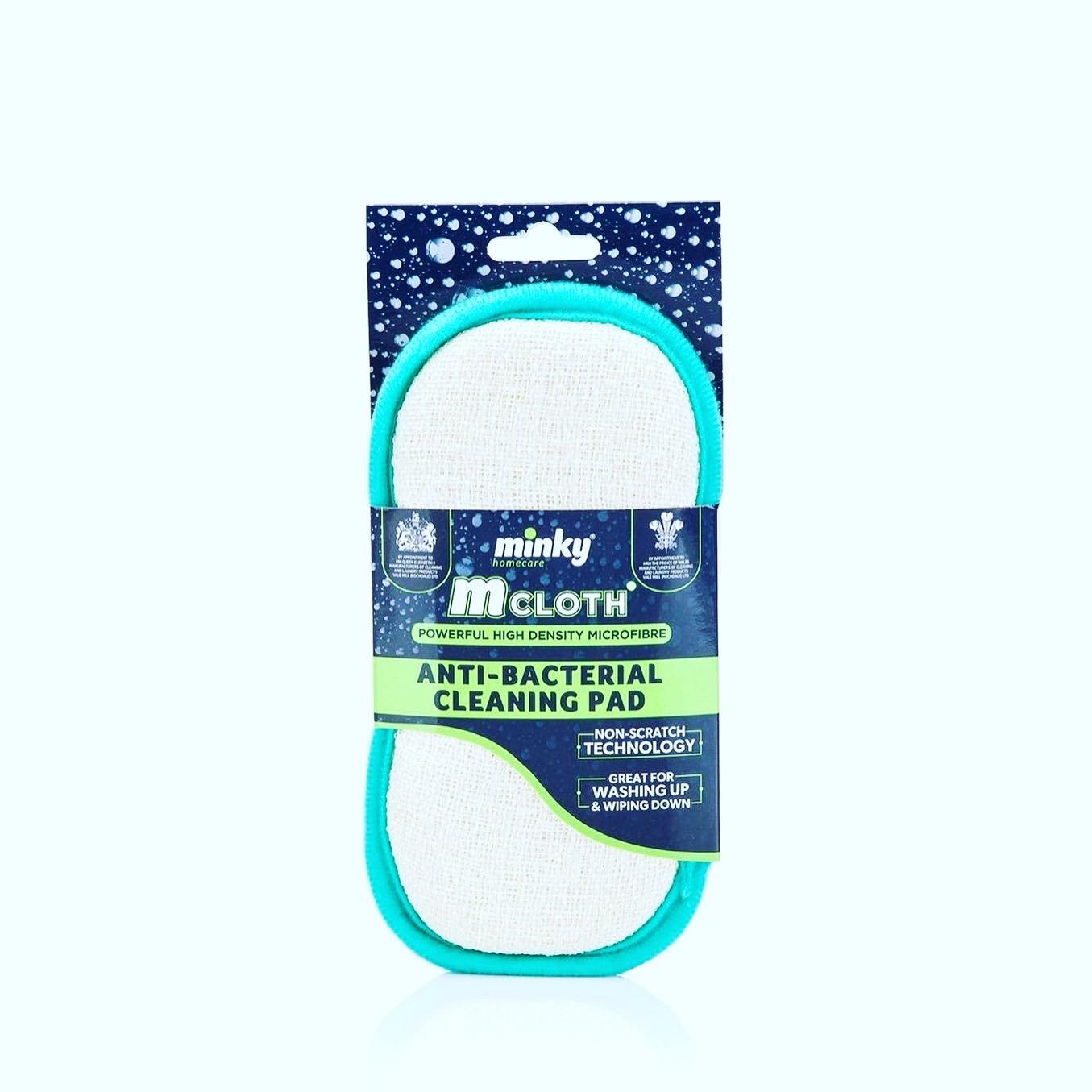 Send this to a friend
Minky M Cloth Anti Bacterial Cleaning Pad
Product details
-  Antibacterial Cleaning pad
-  Dual sided pad for effective scrubbing and washing up 
-  No need for chemicals.
-  Perfect results every time.
-  Extra cleaning power with anti-bacterial protection
M Cloth Antibacterial Cleaning pad is dual sided for effective powerful scrubbing, making light work of all cleaning and washing up tasks. 
The scrubbing side is ideal for quickly removing burnt on stains and marks, whilst the microfibre side simply lifts away grease and grime.
Each pad is treated with a long-lasting anti-bacterial protection preventing the growth of bacteria.